Mr. Andrew Perkins is the facilitator for the operation and training for the Clinic and will be present and available during the hours for which the Clinic is in operation.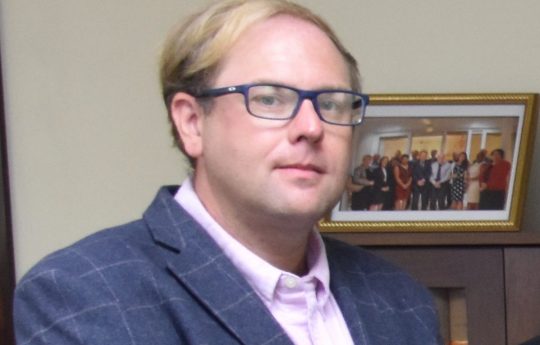 Andrew Perkins
Facilitator

Assistant Director at Truman Bodden Law School
Our Students
You will be seen by one of our Professional Practice Course (PPC) students who already hold a law degree. These students are studying their vocational training programme delivered in partnership with Oxford Brookes University and TBLS. On completion of the PPC, graduates will then complete their Articles of Clerkship in order to fulfil the training requirements to become an Attorney-at-Law in the Cayman Islands.
Participating Attorneys
(as of July 6, 2023)


| Name | Law Firm |
| --- | --- |
| Louise Desrosiers | Travers Thorp Alberga |
| Ben Tonner, KC | McGrath Tonner |
| Andrea Williams | Williams Law |
| Kyle Broadhurst | Broadhurst Law |
| Jennifer Fox | Ogier |
| Stacy Thompson | Law Office of Stacy Thompson |
| Victoria King | Ogier |
| Yvonne Mullin | Hampson and Co. |
| Alice Carver | Nelsons Legal |
| Shelly Perryman-Pollard | HSM |
| Hayley Allister | Cayman Family Law |